CT Executive Search: Management
Managing Director - Christian Tegethoff
Christian Tegethoff is the Managing Director of CT Executive Search.
With a wealth of experience that spans over 20 years, Christian is one of the leading international HR experts, particularly, when it comes to executive recruitment.
His main area of expertise includes the recruitment of top talent to senior positions within companies with operations in Europe, the Middle East and Asia.
Prior to founding CT Executive Search, Christian worked with other international HR firms such as Kienbaum Executive Consultants. He's also loaned his HR expertise while partnering with international trade bodies.
A graduate of the Free University of Berlin and the Humboldt University of Berlin, Christian also holds an executive MBA from Cass Business School/City University London.
India Partner - Sonal Thakker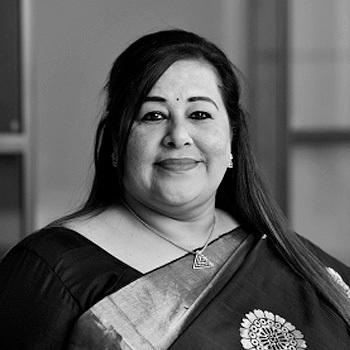 Based in Mumbai, Sonal manages the Indian operations for CT Executive Search. She works mainly in the industrial sector, focusing on assignments in manufacturing at large. Sonal has in excess of 15 years Executive Search experience over her 25+ year career, and was last associated with 3P Consultants as a Partner.
She has successfully delivered several CXO mandates for start-ups, SMEs and Indian conglomerates across the chemicals, agrochemicals, fertilizers, engineering, food, and healthcare sectors. Her specialization includes Strategic Consulting, Key Account Management and Succession planning. She has worked across multiple geographies including the Middle East belt.
Prior to moving to the Executive Search industry, she spent her initial decade in corporate roles, managing the Finance function. Sonal is a graduate from the Mumbai University and has completed her PGDBM in Business Management and is also an Inter Cost Accountant.
Associate Partner - Aouni Kawas
Aouni Kawas is the Managing Partner at Kawas Consulting and the Director of the CT Executive Search regional hub office in Beirut, Lebanon. The Beirut office handles assignments across the Near and Middle East and supports searches in North and West Africa.
Aouni has been working in executive search for over 15 years. During this time, he has handled a high three-digit number of mandates in the GCC region, the Middle East and Africa. As Managing Partner of Kawas Consulting, Aouni has worked with CT Executive Search on various executive recruitment projects for European and US companies, as well as Arab companies looking towards international expansion.
Aouni previously worked for Deloitte and the financial services company Bartercard. He studied marketing at the Lebanese American University and has since held a professorship there.
Research Director Eastern Europe - Semyon Cherkasov
Semyon Cherkasov leads CT Executive Search's Eastern European research.
He is a generalist, but many of his mandates in recent years were in the capital goods sector, retail, and the consumer goods industry. He has also worked for energy and mining companies, as well as for the agricultural sector across CEE, Russia, Central Asia, and Ukraine.
Semyon works for international and large Eastern European companies, where he has successfully helped recruit numerous local and expatriate candidates. Prior to joining CT Executive Search, he worked for Amrop Hever and Kienbaum.
Semyon graduated in Economics from the Moscow State Technical University of Aviation.