CT Executive Search Places Managers in Africa
Several African countries are export destinations with great potential, which is often used only to a limited extent due to political and economic challenges.
While South Africa has established itself as a production location, many international companies see countries such as Nigeria, Kenya and Egypt above all as potential sales destinations. Particularly active in these countries are companies from the investment goods, infrastructure and consumer goods sectors.
Assigning Key Positions in Africa
Many African countries have a substantial pool of local candidates suitable for leadership positions in international companies.
In addition, there is the possibility of approaching candidates living in Europe who are prepared to return to countries such as Nigeria, Morocco, Egypt or Ethiopia.
CT Executive Search can rely on a network of partners based in cities like Cairo, Lagos and Tunis when working assignments in the region. In Africa, we typically work for companies from the engineering, construction, consumer goods and pharmaceutical industries.
You are interested in our services in Africa? Contact us.
News from Africa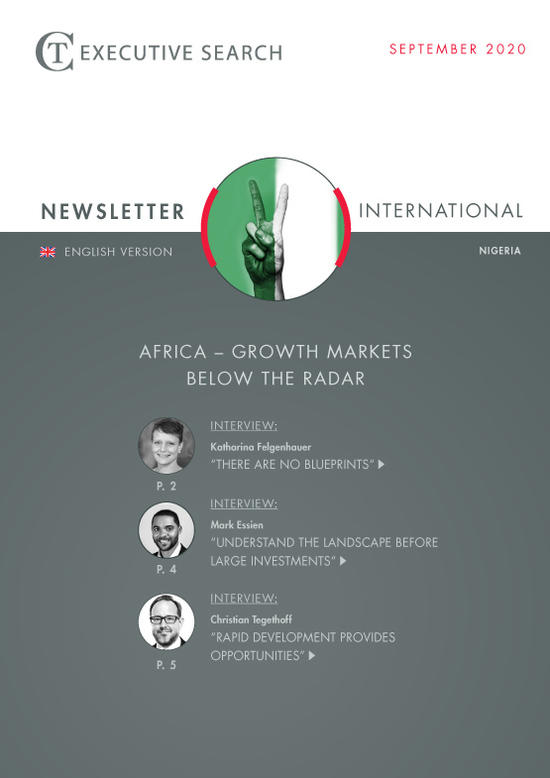 Issue September 2020
Interview: "There are no blueprints"
Interview: "Understand the landscape before large investments"
Interview: "Rapid development povides opportunities"